Happy New Year from Carelion!
As year 2018 shortly comes to a close, we are reflecting on a good year. We are thankful for our loyal customers, and our new customers too!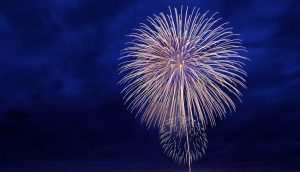 Each new year is always an exciting new beginning for us at Carelion, and year 2019 will be no exception. We're already in high gear getting ready for the next 12 months. Even as we will be introducing new products, expanding our partnerships, and continue to grow our business, one thing remains constant: it's all about the software solutions we build that matter to you.
We are looking forward to year 2019 which will present new opportunities and challenges for our company. 
As always, our production, customer service, and corporate leadership personnel will constantly be looking for new ways to make Carelion even stronger, and more responsive to the needs of our customers.
We wish you all a very happy, healthy, safe, and prosperous New Year 2019!